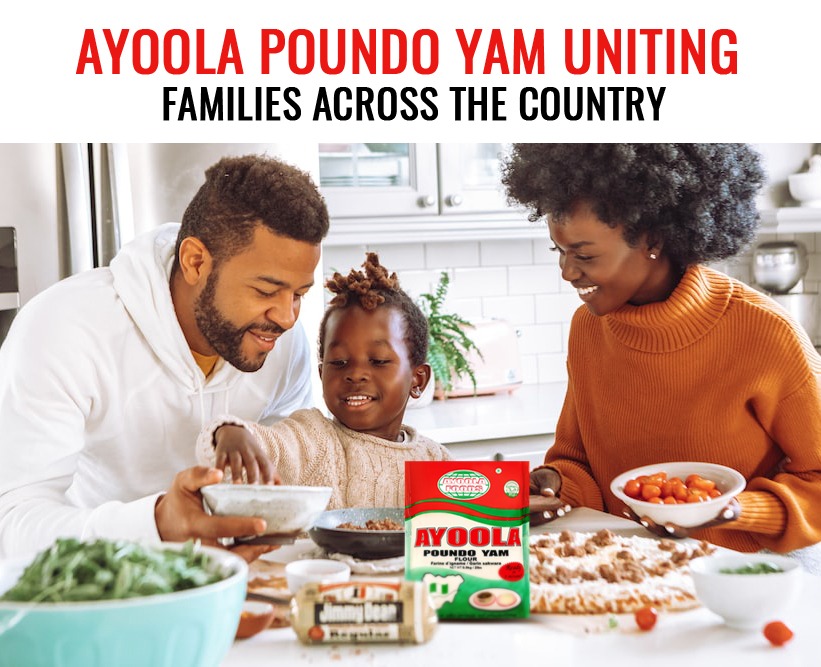 One consumer shares her Ayoola Poundo Yam story
Ok, we've all heard the saying that the quickest way to a man's heart is through his stomach, as food is the symbol of love when words become inadequate. Our story today is the perfect example of how love can break boundaries and heal wounds and how our products have been an inspiration for this purpose.
Ayoola Foods Limited is dedicated to providing convenient, affordable and healthy foods products for the common Nigerian. One of our consumers shared her unique story with us on how our best seller Ayoola Poundo Yam pacified her angry husband and brought them even closer. Let us know if you relate to Onyinye story.
Tell us about yourself and what you do
My name is Joseph Lucy Onyinye, I am from Imo State and a final year accounting student of Michael Okpara university. I am the first child of a family of two and an ex-beauty queen with two crowns, Miss Nuasa 2018 and Miss Green and White Nigeria 2018.
I have also featured in a Nollywood movie that was aired on African magic. I am a very simple person that is very particular about her skin care, I make skin care products for self-use, but due to the university strike I am currently managing a personal business in Lagos.
What's your relationship like with food?
I am the kind of person that is very selective about what I eat as I am not really a foodie, and when it comes to swallow, I like it very light and that is why I chose Ayoola foods product.
Tell us about your video content, what was the inspiration behind it?
My video content was captioned a letter to my angry husband, yes it was actually an apology letter to my husband, just as every other couple we had a misunderstanding a day before the content was made and I wanted to apologize with his favorite swallow and soup and not just the regular paper and pen apology.
Before we got married my husband always spoke about Poundo yam and how his brother's wife would make it for them anytime he visits and how much he loves it, so I figured it to be his favorite swallow and the best choice for my apology.
Why did you choose Ayoola Poundo yam for the content?
Ayoola foods is very catchy, the beautiful packaging of the product is what no one can resist. It was the first thing I saw when I went to a supermarket to get things for the house, then I thought of the price for a second until I drew closer and was wowed by its price tag compared to other related products.
I have never had Poundo Yam before, but then I picked one with no idea of how I was going to make it. I got home, read through its pack, and I must confess that it was the easiest swallow I have ever made and to my greatest surprise it has become the family's number one food as far as swallow is concerned.
The day I was trying to apologise to my husband with his favorite food, I could only think of Ayoola Poundo Yam to help make my apology easy.
What is the best thing about Ayoola Poundo Yam you will like our audience to know?
Ayoola Poundo Yam is an easy to make product, that even a first timer can relate with, you don't need to have the knowledge of how to make Poundo Yam. Ayoola Foods has made it easy for everyone to make, with its detailed process on the packaging.
Ayoola Poundo Yam is very affordable with premium quality, which means you do not need to break into a bank before you can enjoy Poundo Yam. One great part about Ayoola Poundo Yam is that it comes in different sizes, making it easy to decide the quantity anyone would want to make.
It's just perfect for everyone and for every occasion, you should try it today!
Here's the video content she created for her husband: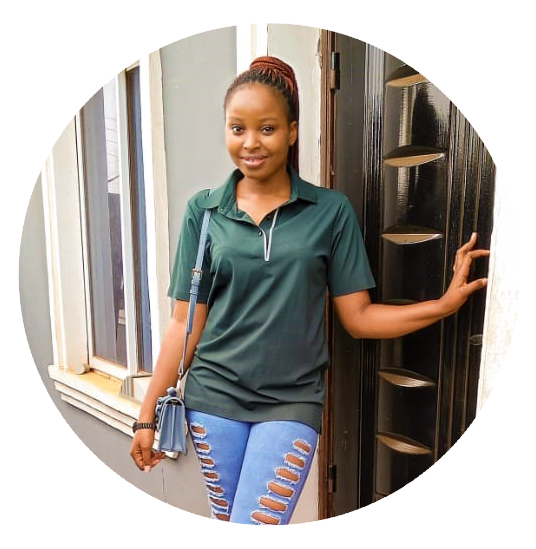 Joseph Lucy Onyinye is a final year student of Accounting from Michael Okpara University, she is an ex-beauty queen, a skin care enthusiast and an aspiring actress. She lives in Lagos with her husband. Her hobbies include researching, content creating and reading.