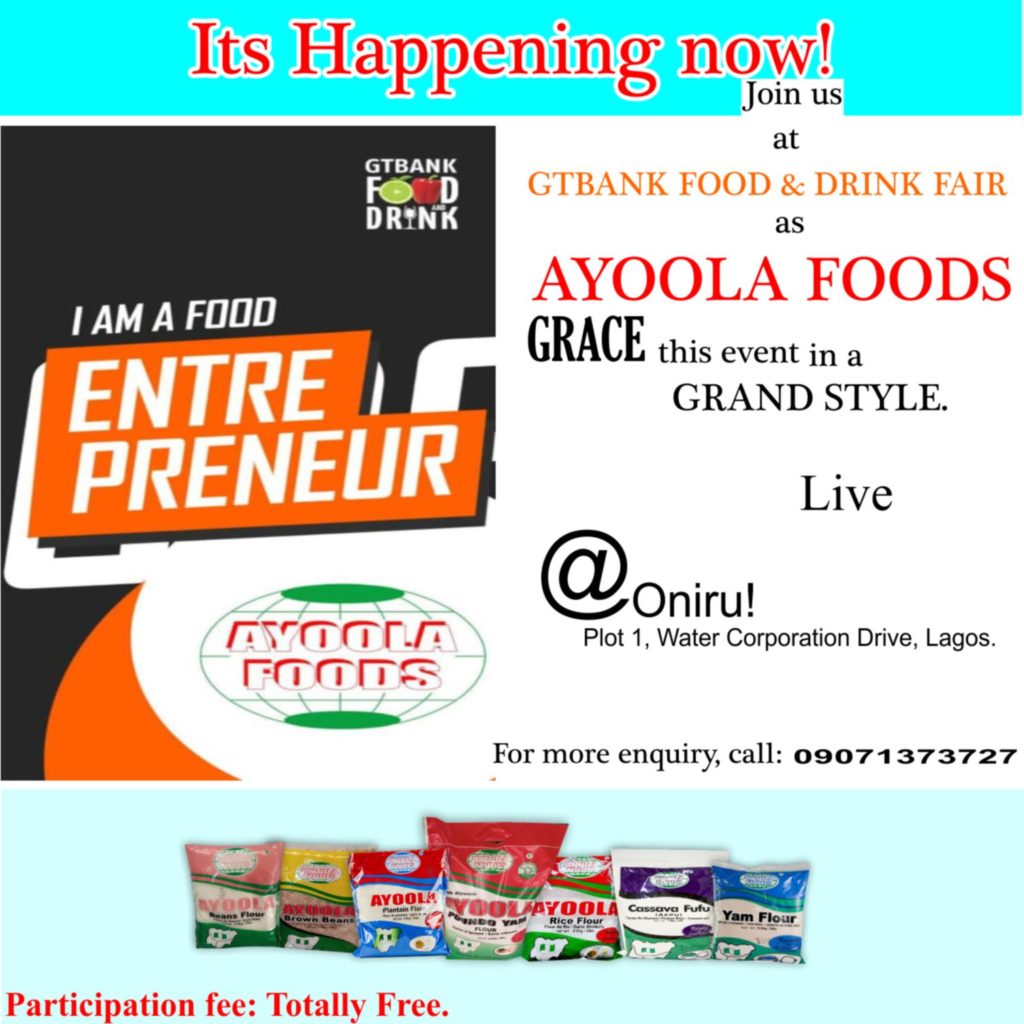 It's happening live at GTBANK FOOD AND DRINK FAIR at Oniru, Plot 1, Water Corporation Drive, Lagos.
Free food and drink available at Ayoola Foods stand.
Come have a taste of Ayoola Food and thank us later. The best food producing company and the No.1 leading food in Nigeria has thought it wise to give out free food to all who show interest in having a taste of Ayoola Food.
Locate Ayoola stand, and enjoy the best moment while it lasts.
Eat Healthy, Live Healthy. Always eat Ayoola Foods!