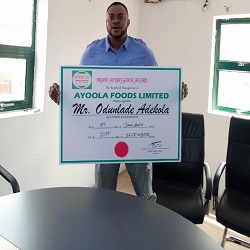 Ayoola Foods Limited  has just renewed its contract with its Brand Ambassador in Nollywood.
Here in Ayoola food Nigeria Limited, the qualities of our product is of top notch. Indeed we are the unbeatable market leader in the industry.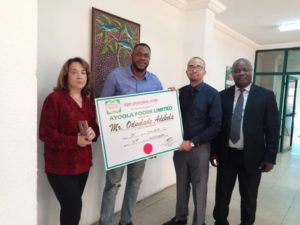 That is why our brand ambassadors are big wigs in Nigeria entertainment industry.
Our brand ambassadors are unique and respected not only in the entertainment world in Nigeria but all over the globe.
We introduce to you again our brand Ambassador, Mr Odunlade Adekola. Congratulations.