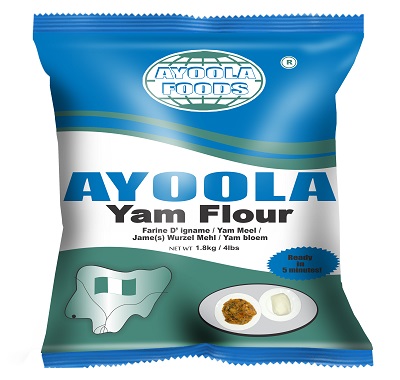 Yam tubers are of many varieties and species widely cultivated in many West African countries including Nigeria.
They are used as raw materials in the processing of Ayoola Yam Flour.
We employ the tradition method for Ayoola Yam Flour by carefully selecting the best yam cake available from our local suppliers.
We patronize farmers that practice organic farming and hence our Yam Flour is free from Chemicals and Pesticides and makes a healthy choice in traditional cooking.
Amala is a dish prepared from Ayoola Yam Flour, a popular dish in South West parts of Nigeria. It can be eaten with any soup or stew.
It is available in pack sizes of 0.9kg and 1.8kg.